Our Capabilities
Presses
We have at our disposal compaction presses ranging from 5 to 750 tons. Depending on the application we can produce powdered metal structural parts in Iron, Stainless Steel, Bronze, and Aluminum as well as numerous other ferrous alloys.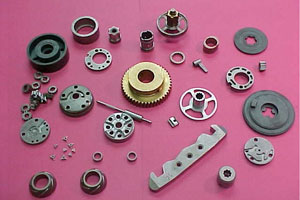 PA Powdered Metals can create net shaped products in production lots from 1,000 pieces and up ranging in product size from 0 to 12 ½ square inches of top surface area.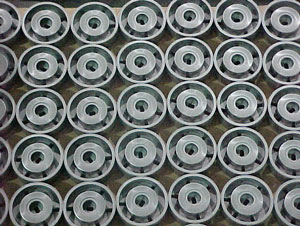 The Lasco 440 Ton Press has the ability to control six different levels when producing a part. This press can produce parts to print without secondary machining operations. This reduces the overall cost of complex parts dramatically. Watch the two movies below for a more information.

Sintering
Our Sintering capabilities include two continuous belt furnaces with adjustable electronically controlled timing, temperature, and atmosphere.
Our sintering department is also capable of high temperature sintering with temperatures up to 2400° and capable of 100% Hydrogen atmosphere provided by our Varicool convection cooling unit. We also offer sinter hardening, oil quench heat treating, steam treating, plating, tempering, and many other secondary operations.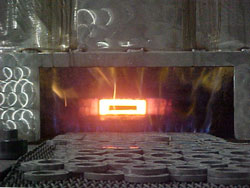 P.O. Box 966 - 1066 Trout Run Rd - St. Mary's, PA 15857
Phone (814) 834-9565 - Fax (814) 834-9578 - E-mail: papowderedmetals@windstream.net